Blog
5 Fantastic Destinations You Can Get to
With Our Complimentary Shuttle (All of Them Less Than 10 Minutes Away)
Inspiration and artistry are found throughout The Summit Hotel, but we also want our guests to freely and easily explore the many inspiring offerings found in Cincinnati. Our complimentary SUV shuttle, which will travel to and from any destination within a five-mile radius of The Summit, makes that exploration possible.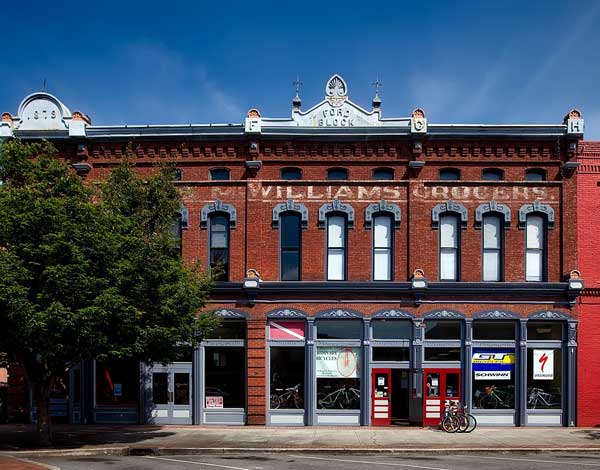 Here are a few don't-miss-destinations to visit while you're with us.
MadTree Brewery – Open daily, the iconic and bustling MadTree taproom is a little bit of everything: meeting place, family hangout, café. Fill up a growler or meet up with friends for dinner and a beer. MadTree's award-winning beers as well as their house-made non-alcoholic soda are served in the taproom, along with wood-fired pizza, appetizers, salads and desserts from Catch-A-Fire Café. Drive time from The Summit: six minutes.
Dinner and a movie in Mariemont (with dessert at Graeter's) – Make a stop in the charming village of Mariemont. The village is on the National Register of Historic Places, and its town square features English architecture, towering trees and twinkling lights. Enjoy al fresco dining at the superb Quarter Bistro, followed by a film at the Mariemont Theatre, located right next door. End the evening on a sweet note with a scoop from Graeter's Ice Cream. Drive time from The Summit: nine minutes.
Unwind and Arthur's Café – Tucked in a quiet corner of Hyde Park Square, the patio at Unwind Wine Bar invites you to linger. Choose an outdoor seat or sit inside the cozy wood and stone dining area. After a drink and light bite, stroll through Hyde Park Square to Arthur's Café for one of their legendary burgers. With seating in the tavern-like dining room or out back in the garden, it's easy to enjoy the likes of an award-winning Boursin Burger or Black Bean Burger. Drive time from The Summit: 11 minutes.
Sleepy Bee Cafe & Blue Manatee – A beloved mainstay of Oakley Square, the Blue Manatee Children's Bookstore has captured the imaginations of generations. Filled with delightful books, story times and lots of events from yoga to "make a mess" sessions, your child (or the kid in you) is sure to be charmed. When you've worked up an appetite, head down the block to the Sleepy Bee Café for breakfast, lunch or brunch. It's a gathering place for locally sourced food that makes you feel good. Be sure to try a Killer Bee cookie. Drive time from The Summit: seven minutes.
Boutiques of Madeira – Downtown Madeira is filled with boutiques. You can spend an afternoon window shopping or browsing at the likes of Monkee's of Madeira (an upscale women's boutique), Camargo Trading Company (everything from home décor to clothing) and French Country Road (finds from around the world). Drive time from The Summit: nine minutes.
We just barely scratched the surface with this list. Whether you're craving a picnic in the park, a vibrant evening out or cheering your team at a sports bar, it's all within reach. Just ask us how we can make it happen.
Read other posts