Blog
Love Cincinnati's Local Craft Beer? Us Too.
Here's What We'll Have on Tap.
Cincinnati's history as a dedicated beer brewing town goes back more than 150 years, with as many as 36 breweries operating here in 1860. Over the past decade, the Queen City has seen a resurgence of craft brewing that's nearly unrivaled across the United States. In fact, there are an estimated 49 craft brewers across the Tri-state right now, and that number is growing.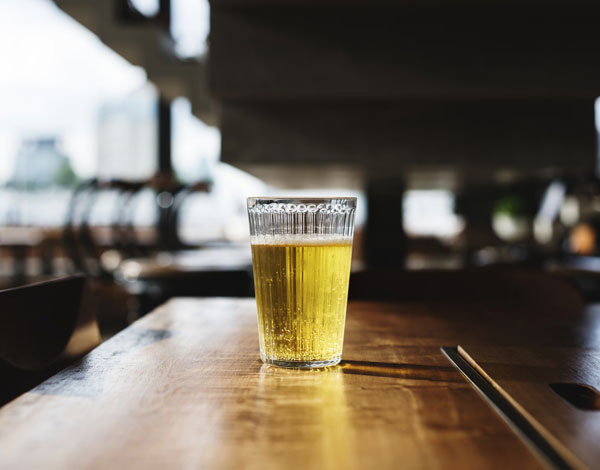 We're passionate about keeping our dining options fresh and local, and that extends to our beers too. So whether you know and love some of Cincinnati's biggest and well-known breweries, or you're looking to explore a smaller artisan brewer, here's a list of what we'll have on tap at The Overlook Kitchen + Bar.
Fifty West: Doom Pedal White Ale.Pouring a hazy, light gold color, this unfiltered Wheat Ale is brewed with coriander, orange peel and grains of paradise. Expect a masterfully blended combination of mildly spicy notes and crisp, sweet, citrus flavors, which come together to create a full, flavorful brew with a light, refreshing finish. ABV: 5.5% | IBU: 20
MadTree: Lift. Whether taking a break from a hard day of work or just a huge day of hops, this crisp refreshing k?lsch with a hint of orange will lift your spirits without lowering your expectations for what a craft beer should be. Crisp, subtle orange. ABV: 4.7% | IBU: 11
Christian Moerlein Brewing Company: OTR. A Pale Ale brewed in the English style, one fan from the Greater Cincinnati Beer Club describes it as "a good, all-year-round beer, a great go-to for people with different tastes with a nice bold taste." ABV: 5.8% | IBU: 40.
MadTree: Happy Amber. This dry-hopped ale combines caramel and biscuit malt flavors in happy equilibrium with late addition American hops. The approachable balance is intentional although the name is a "hoppy accident." Floral, bready. ABV: 6% | IBU 30.
Rhinegeist: Truth. Truth is an IPA grounded in the scintillating brilliance of hops. Brewed with a nod to the Pacific, hops sizzle with tropical fruit aroma, grapefruit and mango notes and a dry finish. ABV: 7.2% | IBU 75.
Braxton: Storm. A traditional American lawnmower beer, this golden cream ale features a medium body with a creamy palate feel. The aroma is a balance between subtle corn and malt-like notes with a very slight earthy and spicy hop presence. Pale straw in color with brilliant lightning-like clarity, Storm makes a great session beer being low in alcohol and bitterness, but complete with flavor. However, unlike the typical cream ale, no DMS or harsh corn like aroma is present. ABV: 4.8% | IBU 17
Braxton: Dead Blow. Dead Blow is a tropical version of the Foreign Extra Stout. Eighty pounds of macerated dates made its way into this brew, partnered with a Dry English Ale yeast to provide a vibrant fruity/tropical aroma with a slight amount of fruity esters. The Dry English ale yeast helps this beer attenuate lower, however leaving a residual sweetness on the finish as well as increase the fruity characteristic received from the dates. Dead Blow is a dry, roasty, fruity, full bodied, smooth stout that is lighter on bitterness. ABV 7.2% | IBU 27.
Rivertown: Roebling. This rich, Imperial Porter combines the perfect blend of LaTerza espresso, vanilla and innovation into a big, rich, chocolate, espresso infused brownie of a beer that is as innovative as its namesake. Rivertown was asked to craft a beer for a community festival in 2011 which celebrated the 145th Birthday of the John A. Roebling Suspension Bridge linking Cincinnati and Covington. This Imperial Porter is inventive, unique, well balanced, strong, and has been created to be as timeless and remarkable as the Roebling Bridge, the man who dreamed big and the community that brought that dream to life. ABV: 7.9% | IBU 35.
Want to get even more immersed in Cincinnati's beer culture? These breweries, and dozens more, have public taprooms you can visit to taste and try additional offerings. Now that's something we can raise a glass to. Cheers!
Read other posts