Blog
Windowless Rooms and Stale Pastries?
Not in Our Meeting Spaces.
The intent of meetings is laudable: build teams, find solutions, brainstorm, rejuvenate. Why then are so many held in dark, stale rooms with sugar and fat-laden foods that do nothing but slow you down? The Summit Hotel believes it's time to change all that.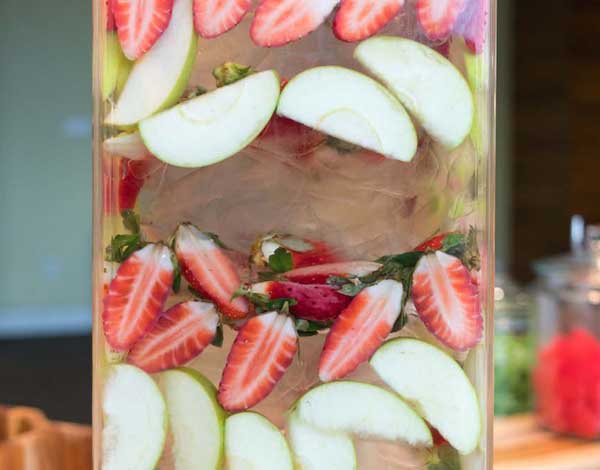 If you need to plan an event in Cincinnati, you need to look no further than The Summit. Here are a few of the reasons why.
Light-filled spaces. With 32,600 square feet of flexible space, we work with you to find the room that's just right for your needs, whether it needs to be an intimate table-top work environment or a lecture hall for 100. And our meeting rooms are on the exterior of the hotel, featuring floor-to-ceiling windows that keep eyes from growing weary and lift spirits as your team works.
Healthful, nourishing food. Outside of our meeting rooms are Nourishment Centres, outposts of dining and delight that satisfy hunger and the senses. Your meeting attendees will find Nourishment Centres open most of the day, featuring a wealth of snack options, from protein-rich to low-glycemic to vegan-friendly. It's all fresh, and much of it is made in-house and locally sourced. In addition to amazing food, it's also a perfect opportunity for conversation and connectivity to grow even further connections among your group.
Healthy seating. Uncomfortable meeting chairs can cause back strain, wrist pain and fatigue. That's why our chairs are all ergonomically designed, allowing meeting participants to find seating positions that are comfortable and physically beneficial.
Easy pricing. Our all-in pricing means it's much easier and faster to plan the perfect meeting. With packages that include stays in our 239 guest rooms as well as meals, snacks and space, it's never been simpler to host a meeting that inspires.
Team building that's fun. Dolce hotels around the world offer team building activities from beekeeping to concoctioneering. It's all designed to get groups talking, break down barriers, encourage imaginative thinking and make memories. We are still determining the details of ours, but count on it being something your team will really enjoy.
We welcome you to learn more about the creativity and innovation our meeting spaces can help to facilitate.
Book your event and find out more here.
Read other posts