Art Gallery Collected Works
By Our Favorite Artists
Located just off the lobby, the Summit's 5,800-square-foot art gallery showcases rotating exhibitions of contemporary works by national and regional artists as well as exhibitions featuring selections from private regional collections. Thoughtfully curated, the shows change every 4 months and are celebrated with an opening reception. We invite you to tour the gallery during your stay, and to join us for an opening event.
The Summit Hotel Artist Residency Program (SHARP)
BETTER CLOSE THAN NEVER
Introducing The Maidens of the Cosmic Body Running, The Summit Hotel's 2022 Artists in Residence (comprised of Denise Burge, Lisa Siders, and Jenny Ustick). The Maidens' year-long residency at the Summit takes place in conjunction with FotoFocus, a biennial celebration of photography, film, and lens-based art happening this October throughout Greater Cincinnati. Captured through photography and immersive media, their project centers on the idea of the hotel as a romantic site, a place to fantasize about the confluence of the rivers nearby. Follow The Maidens' progress on Instagram and check for updates on Better Close Than Never.
Learn more about FotoFocus here.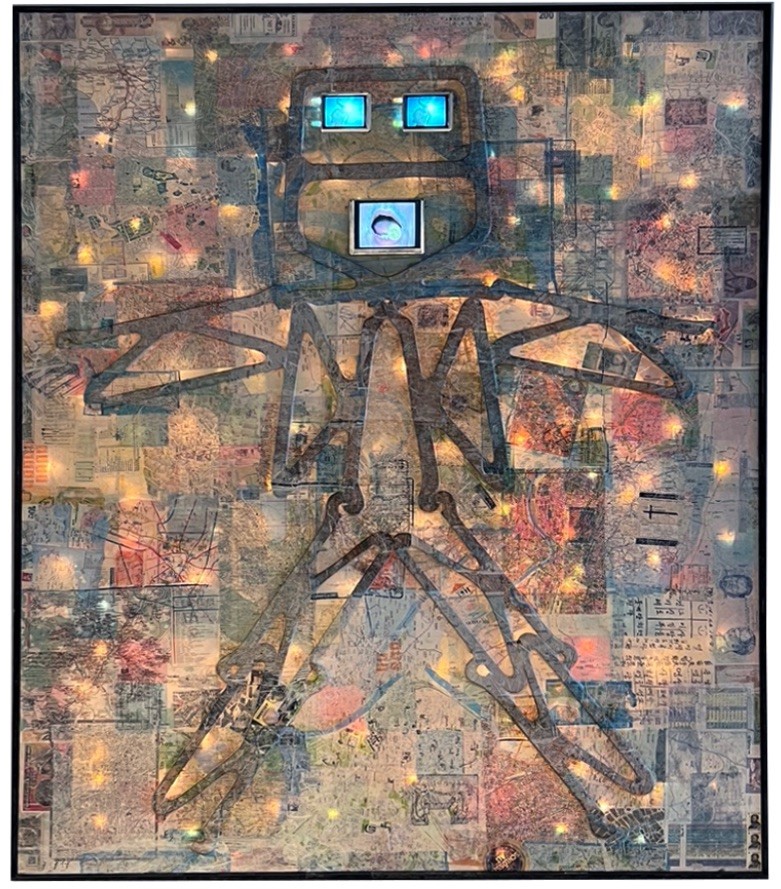 Current Exhibition
Mark Patsfall and Clay Street Press
Mark Patsfall | Richard Bitting | Mark Fox | 35 Fluxus Artists | Matt Mullican | Chunwoo Nam | Nam June Paik | Barbara Westermann

The Summit Gallery is pleased to present Mark Patsfall and Clay Street Press, an exhibition featuring Mark Patsfall's large scale mixed media works and prints along with a selection of Clay Street Press prints. Cincinnati's own Clay Street Press located in Over the Rhine specializes in the printing of small edition hand-pulled prints in a number of media including lithography, etching, woodcut and silkscreen.
Past Installations