Dining Savor The Seasonal Goodness
Cincinnati Restaurants
You'll never need to slip away to find something delicious and healthy on the menu at The Summit. Our nourishment program approach taps local, seasonal produce and artisan meats to keep you fueled for creativity. Skip the sugar-coated pastry at your morning meeting and savor the energizing options of our trademark Nourishment Centres. Wind down a busy day with a local small-batch brew or a cocktail made with the freshest ingredients.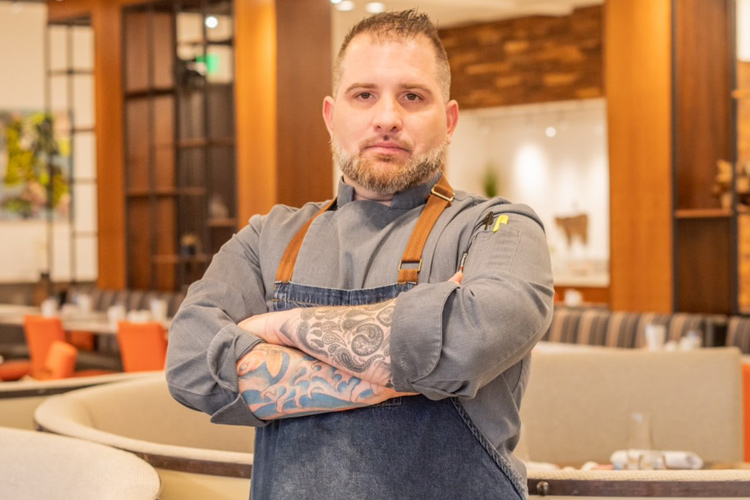 Executive Chef
The Summit Hotel in Madisonville appointed Michael Inferrera as executive chef. Inferrera joined the Summit team in 2019 as banquet chef.
Inferrera has more than 20 years of experience, including 15 years in the casino/entertainment industry. Martin Pittman, general manager of the Summit, said Inferrera's "experience and innovative approach will help us to further elevate our commitment to fresh and thoughtful dining options for our guests and visitors."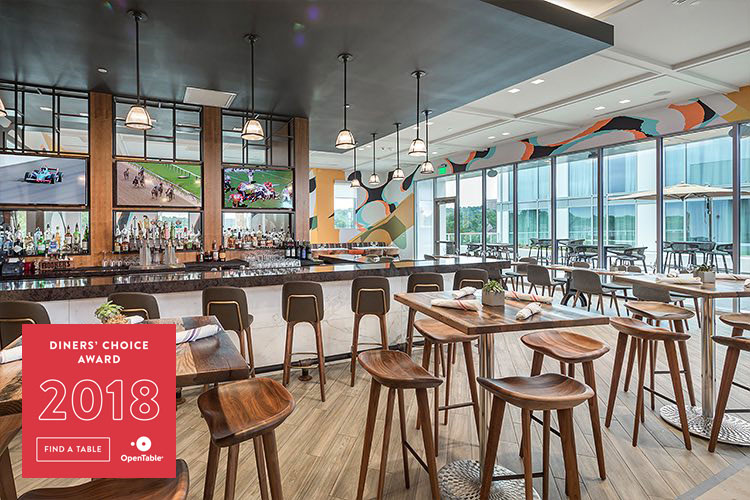 Overlook Kitchen + Bar
Located on the fourth floor, Overlook Kitchen + Bar is your go-to for cocktails made with fresh, local ingredients and irresistible dishes featuring local, seasonal produce and artisan meats. Grab a seat at the bar or head to the 3,800 sq ft outdoor patio for cocktails and conversation alongside commanding views.
Hours of Operation
Lunch and Dinner:
11:00 am - 11:00 pm, Monday - Saturday
12:00 pm – 11:00 pm, Sunday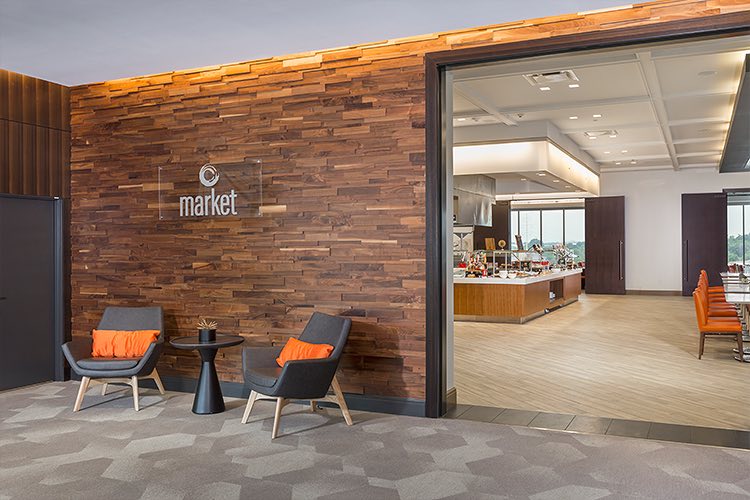 The Market
The Market dining experience is like no other culinary experience in Cincinnati. Every dish is prepared to order by our chefs using the freshest available ingredients. Our urban contemporary dining room wraps around a beautiful open kitchen, and features rich wood textures, stunning views, and comfortable seating indoors and on the patio. The Market also offers private dining rooms with full audio-visual amenities.
Hours of Operation
6:30 – 10:00 am, Monday - Friday
7:00 – 11:00 am, Saturday
7:00 - 10:00 am, Sunday Breakfast
10:00 am – 1:00 pm, Sunday Brunch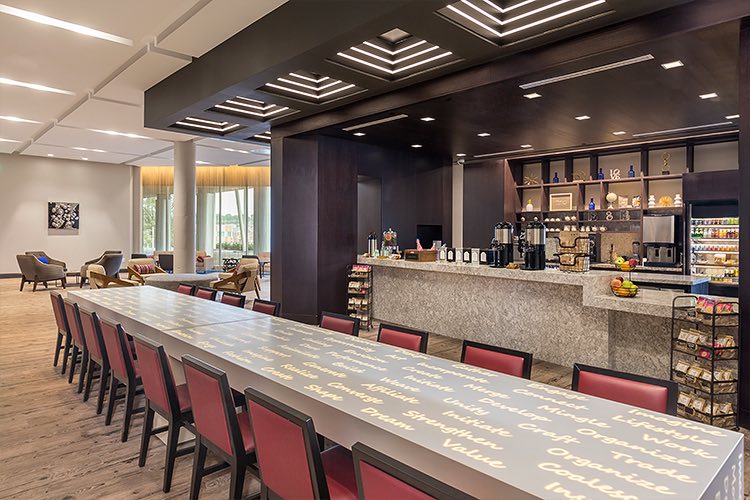 Brew & Barrel
Fuel your creativity with fresh-brewed coffee and on-the-go breakfast sandwiches and pastries in the morning.
Indulge in local coffee from Urbana Cafe and Churchill's SoBella tea, made especially for The Summit Hotel.
Hours of Operation
6:00 – 10:00 am, Monday - Friday
6:00 - 11:00 am, Saturday - Sunday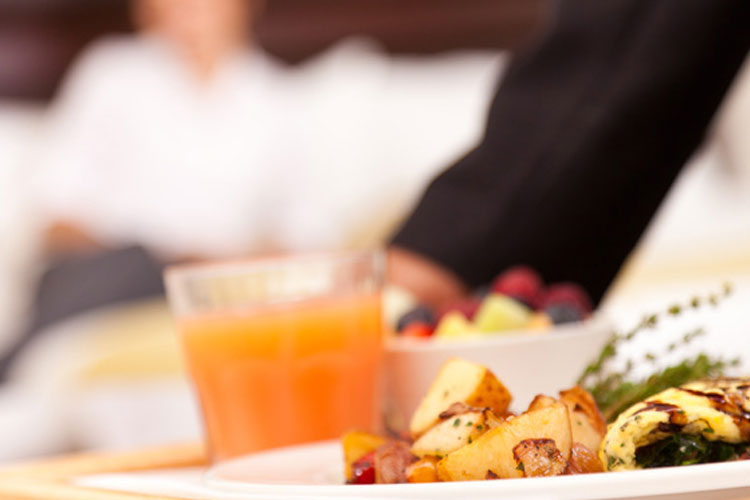 Nourishment Anytime, Anywhere
Hungry but hard-pressed to leave the comfort of your guest room? We've got this. Whether you're working late or just need a quick bite before you head out for the day, our culinary team will deliver market-fresh dining directly to your door.
Hours of Operation
24 hours