Blog
Inside a Chef's Mind:
5 Minutes with Executive Chef Kyle Goebel
We spent a few minutes with The Summit's Executive Chef, Kyle Goebel, to get his take on everything from Nourishment Centres to his favorite ingredients. A Certified Chef de Cuisine and Certified Sommelier, Kyle's experiences are rich and vast (and include experience as part of the team that helped propel Orchids at the Palm Court to become Ohio's only AAA Five Diamond restaurant). Read on to gather some inspiration.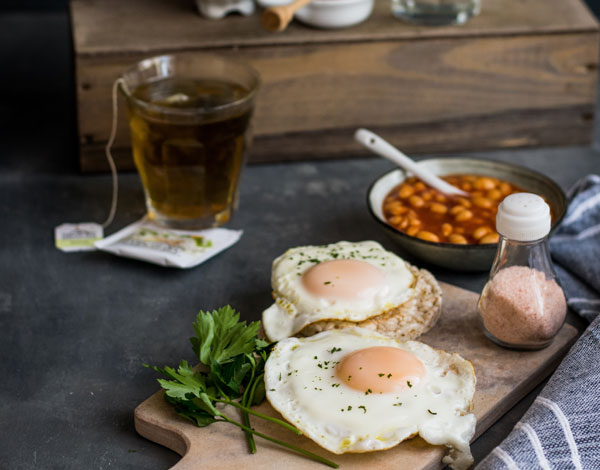 On great ingredients:
"Eggs are everything to a chef. If you can cook eggs well, you can pretty much cook anything. Their versatility is unmatched, from a simple-but-perfect fried egg, to a silky-smooth chocolate flan. Eggs are cool."
On keeping it simple:
"Lots of restaurants just intimidate people. I want our guests to feel nurtured and comfortable when they look at our menus. Simple sophistication is the goal. One thing I'll teach my team is to pause when they get to six: if you have six things going onto a plate, you need to stop yourself and ask if you really need a seventh. You probably don't."
On comfort:
"My parents used to have me make a nice meal for their friends. And by 'nice' I mean seven courses, with wine pairings! It was delicious food, and it just made people want to sit back and enjoy each other. I loved watching them sit in their dining room with their friends, just laughing and sharing conversation."
On the Rooftop Terrace:
"The Summit's Rooftop Terrace is going to be amazing. With the landscaping, live music and lots of cozy seating, it's a great spot to add a chef's twist. We're looking at stationing a smoker and a grill there, in addition to an herb garden and honeybees."
On brunch:
"I'm excited about brunch at The Summit. We'll have a juice station to make our own juices, where people can tell us exactly what they want. We'll serve our house-made sausages and add incredible flavor to our dishes using herbs from our rooftop garden. And what's better than fresh honey taken from our rooftop beehives directly to your breakfast plate? It's going to be just a great way to wind down and enjoy your weekend."
On wine:
"Wine is my comfort food. I have a glass of red wine almost every night."
Our art isn't the only thing that's inspired. Enjoy a fresh, farm-to-table experience with an innovative twist. Book your stay and find out more here.
Read other posts