Blog
Picture Yourself Here:
The Rooftop Terrace is Now Open
Whether you've already visited The Summit or you're still planning your first visit, you probably know by now we take our approach to integrating art and design into the hotel very seriously. With the opening of The Rooftop Terrace, you'll want to make a beeline to check out our 25,400 square feet of open-air space, rich with design touches and an extension of our artful indoor space.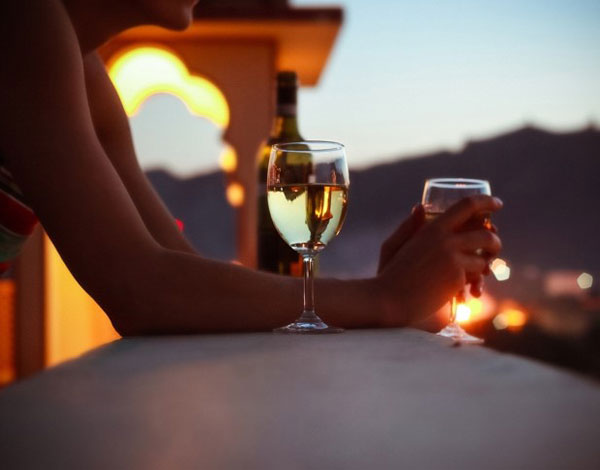 "The prevalence of rooftop spaces in Cincinnati is exciting, but being a Dolce hotel, we knew ours had to be engaging, inspiring and the likes of which no one has ever seen before," says Bruce Flyer, our general manager.
Seeking to transform every element of the rooftop experience into an extraordinary moment, the Rooftop Terrace at The Summit makes it easy for you to immerse yourself in a sensory experience. Roughly half of the space is lushly landscaped, including trees, flowers, shrubs, grasses and more, all intended to invite nature in, while visitors gaze out. Tons of soil were transported to the rooftop to make it possible.
The unparalleled views from the Rooftop Terrace include the bustling Madisonville neighborhood in which it's located and extend for miles to the rolling hills and vistas of Kenwood, Oakley, Mariemont, Indian Hill and Pleasant Ridge. Cozy pockets of seating are positioned throughout the Terrace, along with firepits to gather around for an evening under the stars.
Live music will be a frequent fixture on the Terrace, and guests are able to have fun playing cornhole or enjoying a scratch-made cocktail or local craft beer while taking in the views.
Available for private events, The Rooftop Terrace is an ideal spot for corporate events, fundraisers, rehearsal dinners, weddings, and receptions, with event planning led by some of the city's most seasoned professionals who are focused on creating unique and personal experiences.
One of the most unique features of the Rooftop Terrace is that it is an extension of our signature dining spot, The Overlook Kitchen + Bar. Our award-winning executive chef, Kyle Goebel, has curated a menu of locally sourced foods that are mouthwatering and artful in their approach. You can easily blur the lines between The Overlook and the Terrace, with dining and drinks available indoors or out. It's both a breathtaking and exhilarating place to be.
And you may just catch a glimpse of the smoker Chef Goebel uses to handcraft meats for the hotel's dining, or even one of our honeybees hard at work collecting pollen for our fresh honey.
Contact our experienced event planners for a rooftop tour when you plan your wedding or event. Book a weekend getaway in one of our luxe guestrooms, and wind your evening down under the stars. Or just stop by with friends to enjoy a pint, cocktail or glass of wine on The Rooftop Terrace before dinner at The Overlook Kitchen + Bar.
This is one Cincinnati experience you definitely don't want to miss.
Read other posts