Blog
With These Hidden Art Gems,
The Summit Aims to Surprise and Delight
The Summit, A Dolce Hotel, has an origins story more fascinating than many. Originally the Nutone door chime and fan ventilation factory built in 1950, the property became the headquarters of Medpace, a medical research campus in the early 2000s. The old factory structure became an unused parking garage which was well known for its signature rainbow painted columns, visible from many directions.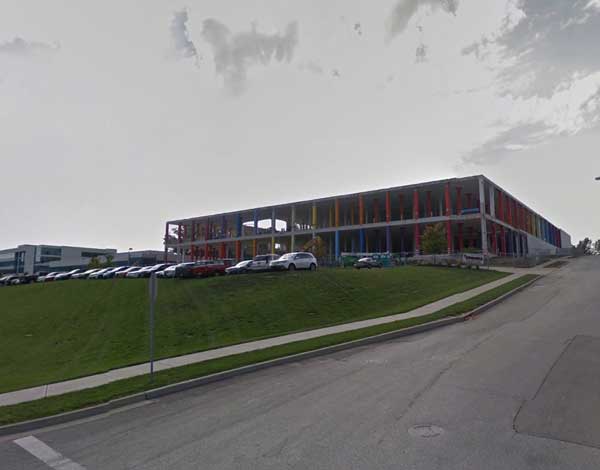 The architects at Samach + Seo Architecture & Planning transformed the structure into an innovative nine-story, 239-guestroom hotel with strong emphasis on group conferencing, locally sourced food and inspiring art. Cincinnati is a thriving city with a renowned art culture, so the hotel's designers sought to marry the building's interiors with its industrial roots, creating a unique experience for everyone who enters our doors. The inclusion of art within the hotel takes on even more meaning when you realize that Nutone's founder, Ralph Corbett, and his wife, Patricia, gave millions of dollars to the Cincinnati arts over decades of philanthropy.
The lobby has 20-foot ceilings with the original exposed sandblasted columns, stained concrete floors and an industrial metal clad floating staircase. An artistic metal screen reception desk with a display case for industrial factory parts and a massive modern abstract art mural act as a colorful visual. Linear light slots wrap from the ceiling down the wall.
Modern flexible seating welcomes guests waiting for their group or working alone in the 9-story atrium. Adjacent to the lobby, the atrium is wrapped in a band of rainbow-colored panels, which serves as a wink to the rainbow-colored columns that drew attention to the property prior to The Summit's construction. Eclectic and asymmetrical modern furniture arrangements adorn this space.
In the guestrooms, visitors will find the overall design has subtleties in science, a nod to the hotel's Medpace neighbor. The headboard mural is an image of a DNA strand under a microscope. In the bathroom, another mural is, in fact, an abstract watercolor of Cincinnati's bustling riverfront.
Delight your senses with a stay at The Summit and enjoy immersing yourself in an art-filled space.
Read other posts